The Chinese tech giant has expressed its support for Meng. Photo: AP
The Canadian extradition proceedings of Huawei Technologies former chief financial officer Meng Wanzhou hinge on allegations she made a fraudulent presentation to HSBC in 2013 over the technology giant's business ties in Iran, but recently revealed documents show the bank had been aware of Huawei's business relationships in the Middle Eastern country for years earlier.
The documents seen by the South China Morning Post show communications between HSBC staff and Huawei employees about the bank accounts of a company known as Skycom Tech.
The documents are dated from as early as 2010. Meng made her presentation to the bank in August 2013.
The existence of the documents could raise questions about allegations that Meng – the daughter of Huawei's founder Ren Zhengfei – had misled HSBC about Huawei's financial connections with Skycom and the latter's business in Iran, which Washington alleges violated US sanctions.
The documents, dated between 2010 and 2012, do not address the allegation that Meng provided false information to HSBC, only that the global bank had knowledge of the business relationship between Huawei and Skycom.
However, this points to a crucial issue in the ongoing legal battle in Canada to extradite Meng to the United States where she is likely to face charges of bank and wire fraud in violation of US sanctions. If convicted, she could face up to 30 years in prison on some of the charges. The legal battle has become one of the most widely watched cases in the world, also causing a rapid deterioration in the bilateral relationship between Beijing and Ottawa.
When contacted by the Post about the documents, HSBC declined to comment on the extradition case, while Huawei said it has confidence in Canada's justice system.
Meng's lawyers argue that she cannot be sent to the US for trial, because the alleged breach of the Iran sanctions was not illegal in Canada as the country did not have the same embargo policies against Tehran at the time.
Therefore, to extradite her to the US, the prosecution needs to prove acts were committed that are considered illegal in both jurisdictions, satisfying the so-called "double criminality" requirement.
Canada's prosecutors built their case on the assertion that Meng had deliberately misled HSBC in her presentation in the summer of 2013 about the relationship between Huawei and Hong Kong-registered Skycom, which tried to sell American equipment to Iran despite US prohibitions.
This constitutes bank fraud, the Crown Counsel argued, which is also a criminal offence in Canada.
"Simply put, there is evidence she deceived HSBC in order to induce it to continue to provide banking services to Huawei," said the Crown Counsel in the court documents released last Friday.
In a statement by Huawei in May 2019, Meng's lawyers said that her presentation to HSBC was not misleading as "the bank has knowledge of the nature of Skycom's business and operation in Iran, and the bank understood the relationship between Huawei and Skycom".
Trump administration said to be moving toward blocking more tech sales to China's Huawei
15 Jan 2020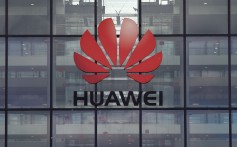 The documents seen by the Post – which include correspondence between HSBC staff and some Huawei employees starting in 2010 – show that the bank was aware of the ties between Skycom and Huawei.
In one document dated April 27, 2010, a staff member at HSBC was discussing a Skycom payment of HK$6,050 (US$778) with a Huawei employee.
In a second document dated October 20, 2011, officials at Huawei and HSBC had detailed discussions about changing "account signatories" for Skycom.
In a third document dated June 27, 2012, HSBC and Huawei were discussing the technical status of Skycom accounts.
When contacted by South China Morning Post to comment on the documents and the possible implications in the extradition hearing, HSBC said in a statement: "We are not a party to this case, so it would be inappropriate for us to comment on any particular evidence. HSBC responded factually to the [US Department of Justice's] requests for information. The evidence on which DOJ has relied, including representations made by Huawei to HSBC in 2013, are part of the public record."
In response to questions on Friday, Huawei said in a statement that it "has expressed confidence in Meng's innocence. While the extradition hearing is ongoing, we have trust in the Canadian judicial process".
Huawei founder Ren was quoted by the Financial Times on July 1 last year as saying that HSBC had known "from the beginning" that a Huawei affiliate called Skycom had business interests in Iran and that the bank "understood Skycom's relationship with Huawei".
He said in the FT report that "This can be proven by emails between the bank and Huawei, which have the bank's logo on them. From a legal perspective, they can't claim they were deceived or knew nothing, because we have evidence."
Canadian prosecutors have said that "[Meng's] misrepresentations put HSBC's economic interests at risk by preventing the bank from accurately assessing the risks of maintaining a business relationship with Huawei".
The documents, however, raise questions over the assertion that HSBC was in the dark over Huawei's ties with Skycom and was solely relying on a presentation by Meng to decide its business relations with the Chinese tech giant.
Meng told the bank that Huawei operates in Iran in compliance with applicable US laws and Skycom was a normal business partner.
At the same time, the key point of the case is whether Meng accurately provided information to HSBC in her August 2013 presentation about Huawei's relationship with Skycom and activities in Iran, said a source familiar with the matter, who declined to be identified.
According to Meng's 17-slide PowerPoint presentation dated July 2013 and revealed by the court, she told HSBC that Huawei conducts "normal business activities in Iran … in line with global standards and export control requirements of the US and the EU".
Meng noted in the presentation that Huawei has sold all its shares in Skycom and she has quit her position on the Skycom board.
The US Department of Justice has alleged that Meng and other Huawei employees "lied" about the company's relationship with Skycom and failed to disclose that "Skycom was entirely controlled by Huawei".
As the case caused a worsening in bilateral ties, China arrested two Canadians, Michael Kovrig, a former diplomat, and Michael Spavor, a businessman, on charges of espionage, actions that are widely seen as Beijing's retaliation against Canada. China's government has repeatedly requested that Canada release Meng.
This article appeared in the South China Morning Post print edition as: HSBC 'knew of HUAWEI ties to Iran Affiliate'
Join The Online Publishers TOP online publishers platform to benefit from an entire world of digital marketing and publishing. How TOP Can Help You
Earn Money
From Home in 3 Easy Steps.
Visit The Online Publishers TOP Ebooks Library,
Find One Of The Best
Ebooks Libraries
With TOP